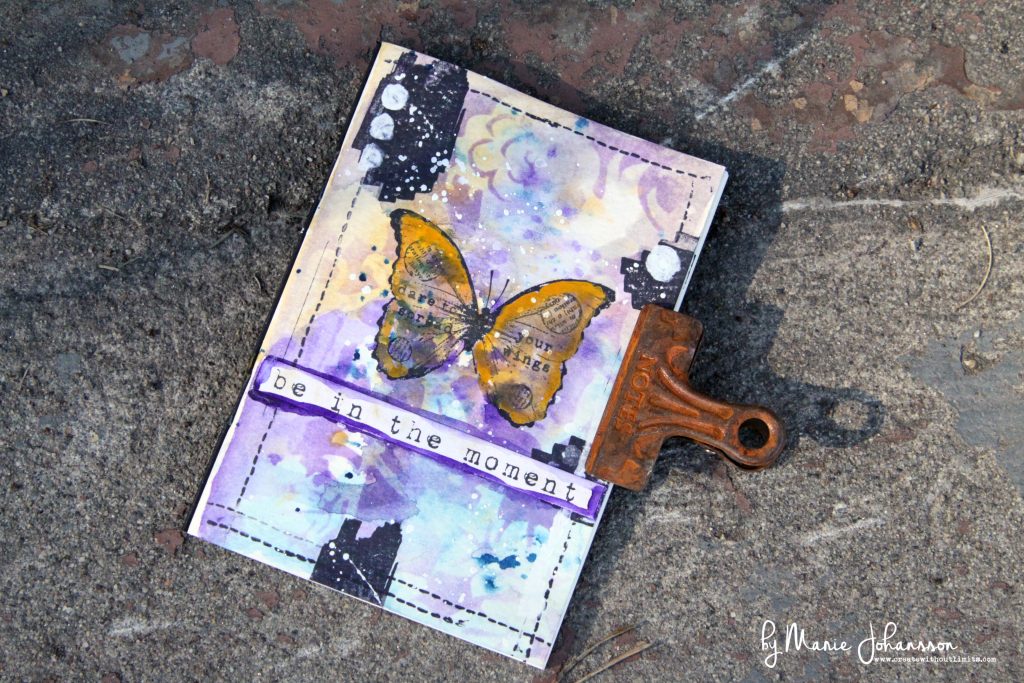 Happy Monday everyone! I hope you have a great week ahead of you and that you will find time for some fun & relaxing craft. Today I´m sharing a Art Journal spread made in a Travelers Passport Book from Prima Marketing that I created for Design in Papers.
I travel a lot due to work and for a long time I have been looking for some sort of book or paper pack to bring with me on my travels. When I found this one it was a perfect match. The book is small so it fit in my handbag and will be perfect to use on flights or on the train.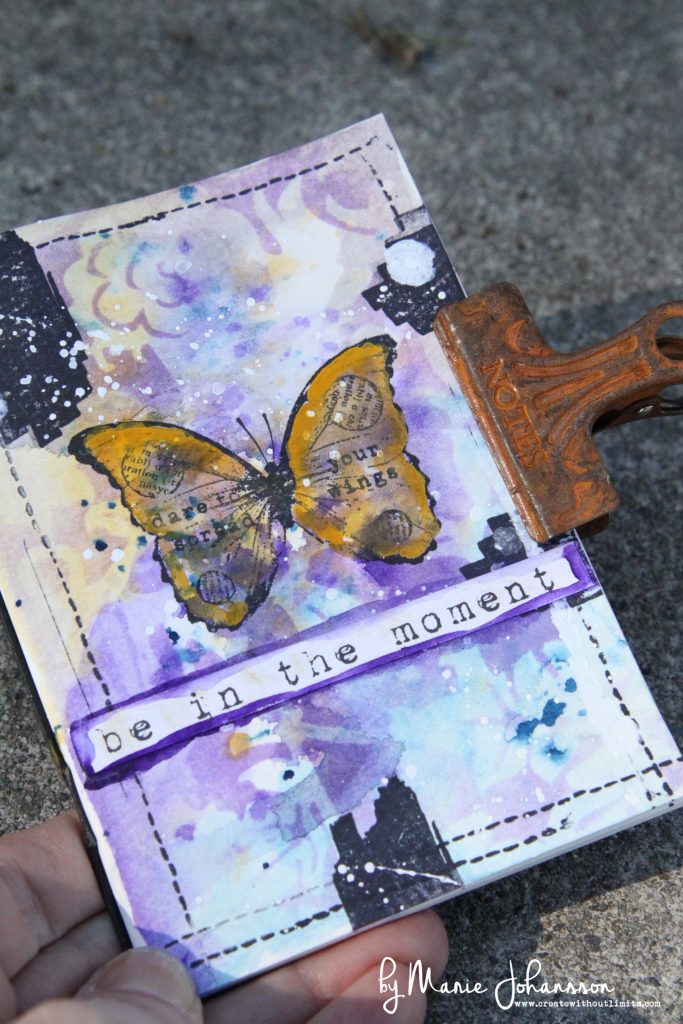 I created this spread with watercolors from watercolors, stamps & stickers from Finnabair/Prima Marketing & love how it turned out. I also used a stencil from AB Studio. Please watch the video below for the creative process.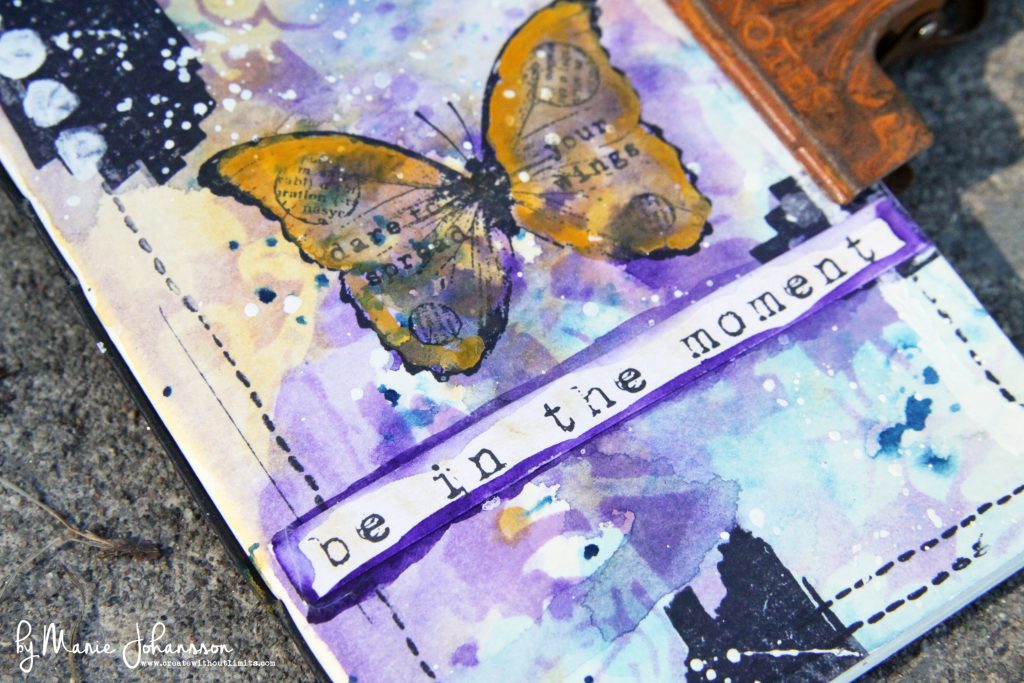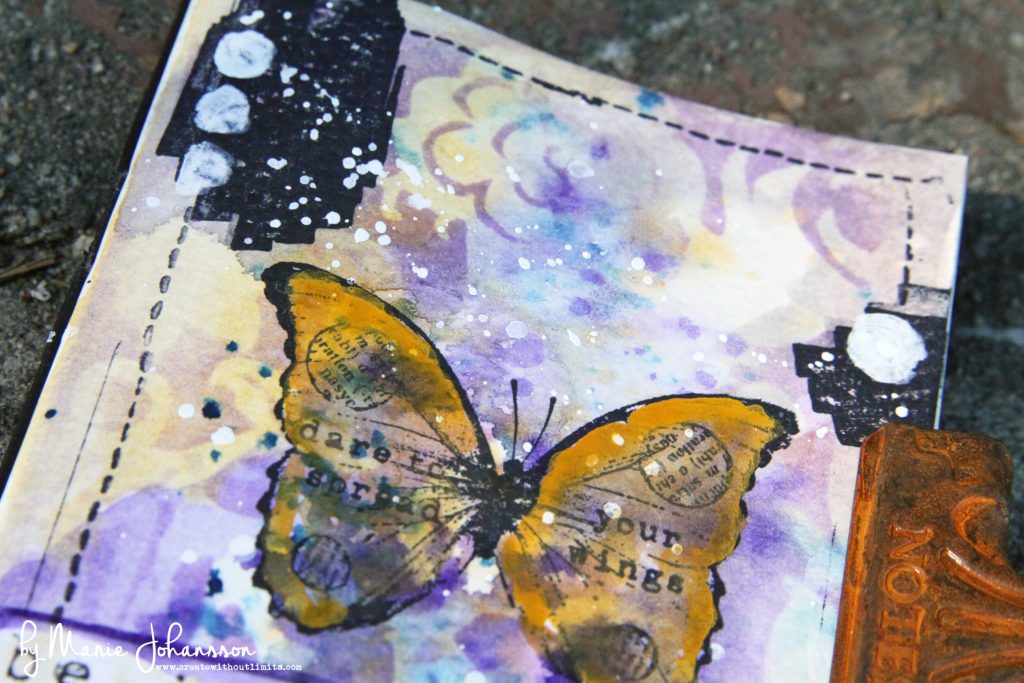 Process video:
Products:
Prima Travelers Journal Refill Notebook Passport Size - Watercolor Paper
Prima Art Daily Planner Sticker Pad 4.5X7.5 12/Pkg - Sentiments
Prima Travelers Journal Bullet Journaling Stamps - These Days
Finnabair Cling Stamps 6X7.5 - Don´t Forget To Fly
Prima Confections Watercolor Pans 12/Pkg - Woodlands
Prima Art Daily Planner Metal Binder Clips 3/Pkg - Rusty
Tonic Studios Nuvo Diamond Hybrid Ink Pads 3/Pkg - Sea Siren 81N
AB Studio Stencil no 128